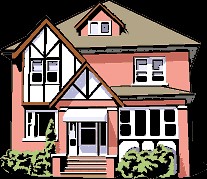 Citizen Participation Plan
The Community Development Office is responsible for identifying and securing funding resources to assist the City of Shelton in the provision of certain programs and services, more specifically in the areas of housing rehabilitation and community facilities.
The Community Development Director applies for State and Federal grants for the purpose ofrehabilitating residential, commercial, and public structures, as well as citywide revitalization projects, and then administers the allocation of these funds. The Office also oversees the City's Housing Rehabilitation Program, the Anti-Blight Program, the Neighborhood Assistance Tax Credit Program, and funding for the Local Capital Improvement Program.
Housing Rehabilitation Loan Program
The City of Shelton offers a Housing Rehabilitation Loan Program to qualified low-and-moderate-income residents. The funds for this program come from the Department of Housing and Urban Development (HUD), and are administered through the State of Connecticut Department of Community and Economic Development (DECD). Homeowners qualify if they are within HUD income limits (call the Shelton Community Development Office for current (limits), have sufficient equity in the property, and City taxes are current.
The program is designed to eliminate housing code violations and unsafe conditions, increase energy efficiency, and improve the appearance of property. Code violations (fire codes, building codes, and unsafe conditions) are attended to first; aesthetics are attended to only if there are remaining funds. The maximum lending amount is $25,000 per unit. The loaned funds are 0% interest loans, and are "deferred" loans, meaning that homeowners are not required to pay back the loan until the following conditions occur: the homeowner no longer lives in the house, the house is sold, the title to the home is transferred, or the homeowner dies. All loans are secured with a mortgage deed, promissory note, and memorandum of agreement. All homes built before 1978 will be tested for lead-based paint. If lead-based paint is found, mitigation will be performed.
Housing Rehabilitation Loan Program App
Anti-Blight Program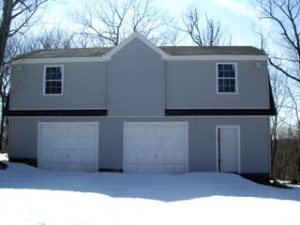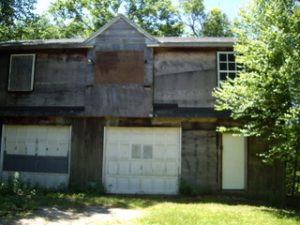 If you are concerned that a particular property in Shelton is blighted, please read the following information first to determine that the property fits the description of "blighted." If so, and you would like to report the property to the Community Development Office, please complete and sign a Complaint Form, and return it to either Charlene DeFilippo or Fred Wills at Shelton City Hall, 54 Hill Street, Shelton, CT 06484. We will perform an inspection of the property at our earliest convenience.
Anonymous complaints are discouraged, and may not be addressed. Please be sure to include your name, address and phone number on the form in case we need to contact you for additional information or to report our findings.
The following factors may be considered in determining a property to have "blighted" conditions:
Missing or boarded windows or doors
Collapsing or missing walls, roof or floor
Siding that is seriously damaged or missing
Graffiti
Fences in a state of disrepair
Fire damage
A foundation that is structurally faulty
Garbage, trash, rubbish, boxes, paper, plastic or refuse of any kind
Old furniture, bedding, appliances, or anything of the like
Abandoned cars, boats, or any motorized vehicle or other inoperable machinery situated on the premises or the public right of way (unless the premises is a junkyard legally licensed by the State of CT)
Rodent harborage and/or infestation
Overgrown brush, shrubs or weeds (specifically excluding land which is farmland
Dumpsters/ steel storage containers on a non-construction site for a period exceeding forty-five (45) days
Unauthorized equipment on site (backhoes, bulldozers, dump trucks, etc.)
Stockpile of wood or stone for a period exceeding forty-five (45) days which is not intended for use at the premises
Unfinished exterior residential projects which shall include the installation of doors, windows, siding and roofing for a period exceeding sixty (60) days.
The following conditions do not constitute a blighted property:
Structure needs to be painted
Grass needs to be cut
Unregistered vehicles on property (contact Planning and Zoning Enforcement Officer at 203-924-1555, Ext. 1351)
Online Documents
Anti-Blight Complaint Form (requires signature)
Location:
City Hall
54 Hill Street – First Floor
Shelton, CT 06484
Telephone:
Fax:
(203) 924-1721
Hours:
Tuesday – Friday 8:00 A.M. – 5:30 P.M.
Dept. Head:
Charlene DeFilippo, Community Development Director